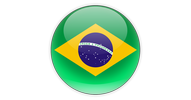 Anatel has published Resolution 686/2017 of October 13, 2017 which revokes many earlier Resolutions related to certification. This includes:
Resolution 442 of July 21, 2006 (EMC of telecommunications equipment)
Resolution 529 of June 3, 2009 (Electrical safety of telecommunications products)
Resolution 533 of September 10, 2009 (Specific Absorption Rate (SAR) of telecommunications equipment)
These Resolutions will be revoked 120 days from the publication of Resolution 686/2017 [published on October 16, 2017]. It is anticipated that the technical regulations will be replaced by further Acts published by Anatel in early 2018.