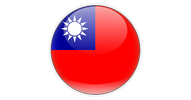 NCC in Taiwan has published draft technical specifications for Narrowband Terminal Equipment.
To respond to the domestic IoT development and connect to the world, NCC has stipulated the specifications based on 3GPP TS 36.521-1, CNS14958-1, CNS14959, CNS13438, and CNS14336-1, Technical Specifications for Mobile Broadband Business Terminal Equipment and other international technical specifications. The specifications have included narrowband terminal equipment of mobile broadband business, such as LTE Machine Type Communications (LTE-M1) and narrowband IoT (NB-IoT).
These requirements are expected to enter into force on 30 November 2017.