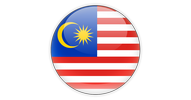 Malaysia has proposed new requirements for all LTE user equipment.
User Equipment (that may include, but not limited to, cellular mobile terminals, handheld, portable and vehicle mounted equipment, interface cards and modems) will be required to meet Technical Code MTSFB TC T105:2017. This document covers requirements for:
Power Supplies and cords used,
Keypads (if present),
Product Labeling,
Frequency Bands of Operation,
EMC, and
Safety and RF Exposure (Specific Absorption Rate or SAR).
These requirements are expected to enter into force on 1 February 2018.