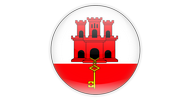 The Gibraltar Regulatory Authority has published a new version Notice (No. C04/17) Concerning Exemption from Requirement to Obtain a Licence. This covers Short Range Devices (Schedule 4) and is closely aligned with ERC Rec 70-03.
Included in the new exemption notice is operation of WLAN devices (802.11ad, WiGig) in the band 57-64GHz.
As part of the provisions of this Notice, SRDs are subject to the terms listed in Schedule 4, Part III:
The prescribed apparatus must –
be approved by the Authority for the purposes of this Notice; or
be approved to the ETSI standards referred to in Part III of this Schedule as appropriate by a national administration following type testing at a test laboratory, or otherwise complies with such standards in the case of non-manufactured apparatus used as model control apparatus or metal detectors referred to in Part III, Annex 7 & 8 below.