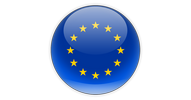 The European Commission has published an Implementing Regulation for Article 10(10) of the RED. This concerns the warning messages that are required on package labeling of radio devices that have restrictions on placing into service. This would include all devices that are subject to geographical or region based restrictions, such as 5GHz WLAN, where there is an indoor restriction for the 5150-5350MHz band.
This Regulation shall enter into force on the twentieth day following that of its publication in the Official  Journal of the European Union (July 20, 2017), and it shall apply as of 9 August 2018.
The Regulation itself is available for download from the EUR-Lex site.
Details of the draft Implementing Act were published here.