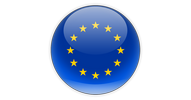 The European Commission has published its first publicly available Guide to the Radio Equipment Directive 2014/53/EU; Version of 19th May 2017.
By way of introduction, and disclaimer, the Commission states that:
This Guide is intended to serve as a manual for all parties directly or indirectly affected by the Radio Equipment Directive 2014/53/EU (RED). It should assist in the interpretation of the RED but cannot take its place; it explains and clarifies some of the most important issues related to the Directive's application. The Guide also aims to disseminate widely the explanations and clarifications reached by consensus among Member States and other stakeholders.
This Guide will be reviewed periodically to be kept up to date.
This Guide is publicly available, but is not binding in the sense of a legal act adopted by any of the EU institutions, even if the word 'shall' is used in many parts of this Guide. In the event of any inconsistency  between the provisions of the RED and this Guide, the provisions of the RED prevail.
The guide is available here.