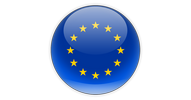 The harmonized standards list for the RED has been updated in the Official Journal of the EU. The latest list can be found at:
http://eur-lex.europa.eu/legal-content/EN/TXT/?uri=uriserv:OJ.C_.2017.149.01.0006.01.ENG&toc=OJ:C:2017:149:TOC
The new standards are clearly indicated in the "First publication OJ" column of the document and the new ones are listed below (there are 11 new entries this month).
Note: Some standards have been previously included that were harmonized standards under the R&TTE Directive as they have been deemed to include testing necessary to meet the essential requirements of the RED. Check the full document online for notes regarding conditions for the presumption of conformity for EN 301 511 V9.0.2 and EN 302 217-2-2 V2.2.1.
ESO
Reference and title of the standard (and reference document)
First publication OJ
Reference of superseded standard
Date of cessation of presumption of conformity of superseded standard
Standard aims to cover Article(s) of Directive 2014/53/EU
ETSI

EN 301 178 V2.2.2

Portable Very High Frequency (VHF) radiotelephone equipment for the maritime mobile service operating in the VHF bands (for non-GMDSS applications only); Harmonised Standard covering the essential requirements of article 3.2 of Directive 2014/53/EU

This is the first publication
Article 3(2)
ETSI

EN 301 908-3 V11.1.3

IMT cellular networks; Harmonised Standard covering the essential requirements of article 3.2 of Directive 2014/53/EU; Part 3: CDMA Direct Spread (UTRA FDD) Base Stations (BS)

This is the first publication
Article 3(2)
ETSI

EN 301 908-13 V11.1.1

IMT cellular networks; Harmonised Standard covering the essential requirements of article 3.2 of the Directive 2014/53/EU; Part 13: Evolved Universal Terrestrial Radio Access (E-UTRA) User Equipment (UE)

This is the first publication
Article 3(2)
ETSI

EN 301 908-14 V11.1.2

IMT cellular networks; Harmonised Standard covering the essential requirements of article 3.2 of Directive 2014/53/EU; Part 14: Evolved Universal Terrestrial Radio Access (E-UTRA) Base Stations (BS)

This is the first publication
Article 3(2)
ETSI

EN 301 908-18 V11.1.2

IMT cellular networks; Harmonised Standard covering the essential requirements of article 3.2 of Directive 2014/53/EU; Part 18: E-UTRA, UTRA and GSM/EDGE Multi-Standard Radio (MSR) Base Station (BS)

This is the first publication
Article 3(2)
ETSI

EN 302 017 V2.1.1

Transmitting equipment for the Amplitude Modulated (AM) sound broadcasting service; Harmonised Standard covering the essential requirements of article 3.2 of Directive 2014/53/EU

This is the first publication
Article 3(2)
ETSI

EN 302 502 V2.1.1

Wireless Access Systems (WAS); 5,8  GHz fixed broadband data transmitting systems; Harmonised Standard covering the essential requirements of article 3.2 of Directive 2014/53/EU

This is the first publication
Article 3(2)
ETSI

EN 302 729 V2.1.1

Short Range Devices (SRD); Level Probing Radar (LPR) equipment operating in the frequency ranges 6 GHz to 8,5  GHz, 24,05  GHz to 26,5  GHz, 57 GHz to 64 GHz, 75 GHz to 85 GHz; Harmonised Standard covering the essential requirements of article 3.2 of the Directive 2014/53/EU

This is the first publication
Article 3(2)
ETSI

EN 302 885 V2.2.3

Portable Very High Frequency (VHF) radiotelephone equipment for the maritime mobile service operating in the VHF bands with integrated handheld class H DSC; Harmonised Standard covering the essential requirements of articles 3.2 and 3.3(g) of Directive 2014/53/EU

This is the first publication

EN 302 885 V2.2.2

Note 2.1

 31.1.2019
Article 3(2); Article 3(3)(g)
ETSI

EN 303 132 V1.1.1

Maritime low power VHF personal locating beacons employing Digital Selective Calling (DSC); Harmonised Standard covering the essential requirements of article 3.2 of Directive 2014/53/EU

This is the first publication
Article 3(2)
ETSI

EN 303 354 V1.1.1

Amplifiers and active antennas for TV broadcast reception in domestic premises; Harmonised Standard covering the essential requirements of article 3.2 of Directive 2014/53/EU

This is the first publication
Article 3(2)