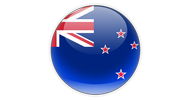 Following a review of the 174-230 MHz band (Band III), the Minister for Communications has decided on the allocation of spectrum for three new uses:
the Internet of Things (IoT),
land mobile radio, and
the New Zealand Defence Force.
Spectrum has also been set aside to allow for a Digital Audio Broadcasting network, should a decision be made to implement this in future.
The changes for IoT and land mobile radio will be introduced following further consultation with industry in late 2017.