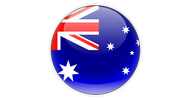 The ACMA is seeking public comment on the remaking of five radiocommunications standards that support the regulatory arrangements for devices. The standards discussed in the consultation paper will sunset unless they are remade before their sunsetting date.
The Legislation Act 2003 provides a regime for the automatic repeal of regulations and other legislative instruments after 10 years, unless action is taken to exempt them. This process is referred to as 'sunsetting'. To preserve the effect of a standard, it needs to be remade before the sunset date.
This consultation affects the following standards:
Consultation closes: 26 May 2017. Full details can be found here.