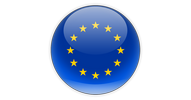 The harmonized standards list for the RED has been updated in the Official Journal of the EU. The latest list can be found at:
http://eur-lex.europa.eu/legal-content/EN/TXT/?uri=CELEX:52017XC0412(08)
The new standards are clearly indicated in the "First publication OJ" column of the document and the new ones are listed below (there are 35 new entries this month).
Some standards have been included that were harmonized standards under the R&TTE Directive as they have been deemed to include testing necessary to meet the essential requirements of the RED. Check the full document online for notes regarding conditions for the presumption of conformity for EN 301 511 V9.0.2 and EN 302 217-2-2 V2.2.1.
ESO
Reference and title of the standard (and reference document)
First publication OJ
Reference of superseded standard
Date of cessation of presumption of conformity of superseded standard
Standard aims to cover Article(s) of Directive 2014/53/EU
ETSI

EN 300 113 V2.2.1

Land Mobile Service; Radio equipment intended for the transmission of data (and/or speech) using constant or non-constant envelope modulation and having an antenna connector; Harmonised Standard covering the essential requirements of article 3.2 of the Directive 2014/53/EU

This is the first publication
Article 3(2)
ETSI

EN 300 219 V2.1.1

Land Mobile Service; Radio equipment transmitting signals to initiate a specific response in the receiver; Harmonised Standard covering the essential requirements of article 3.2 of the Directive 2014/53/EU

This is the first publication
Article 3(2)
ETSI

EN 300 296 V2.1.1

Land Mobile Service; Radio equipment using integral antennas intended primarily for analogue speech; Harmonised Standard covering the essential requirements of article 3.2 of the Directive 2014/53/EU

This is the first publication
Article 3(2)
ETSI

EN 300 341 V2.1.1

Land Mobile Service; Radio equipment using an integral antenna transmitting signals to initiate a specific response in the receiver; Harmonised Standard covering the essential requirements of article 3.2 of the Directive 2014/53/EU

This is the first publication
Article 3(2)
ETSI

EN 300 390 V2.1.1

Land Mobile Service; Radio equipment intended for the transmission of data (and speech) and using an integral antenna; Harmonised Standard covering the essential requirements of article 3.2 of the Directive 2014/53/EU

This is the first publication
Article 3(2)
ETSI

EN 300 433 V2.1.1

Citizens' Band (CB) radio equipment; Harmonised Standard covering the essential requirements of article 3.2 of the Directive 2014/53/EU

This is the first publication
Article 3(2)
ETSI

EN 301 025 V2.2.1

VHF radiotelephone equipment for general communications and associated equipment for Class 'D' Digital Selective Calling (DSC); Harmonised Standard covering the essential requirements of articles 3.2 and 3.3(g) of Directive 2014/53/EU

This is the first publication

EN 301 025 V2.1.1

Note 2.1

30.11.2018
Article 3(2); Article 3(3)(g)
ETSI

EN 301 427 V2.1.1

Satellite Earth Stations and Systems (SES); Harmonised Standard for low data rate Mobile satellite Earth Stations (MES) except aeronautical mobile satellite earth stations, operating in the 11/12/14 GHz frequency bands covering the essential requirements of article 3.2 of the Directive 2014/53/EU

This is the first publication
Article 3(2)
ETSI

EN 301 441 V2.1.1

Satellite Earth Stations and Systems (SES); Harmonised Standard for Mobile Earth Stations (MES), including handheld earth stations, for Satellite Personal Communications Networks (S-PCN) operating in the 1,6  GHz/2,4  GHz frequency band under the Mobile Satellite Service (MSS) covering the essential requirements of article 3.2 of the Directive 2014/53/EU

This is the first publication
Article 3(2)
ETSI

EN 301 442 V2.1.1

Satellite Earth Stations and Systems (SES); Harmonised Standard for NGSO Mobile Earth Stations (MES) including handheld earth stations, for Satellite Personal Communications Networks (S-PCN) operating in the 1 980  MHz to 2 010  MHz (earth-to-space) and 2 170  MHz to 2 200  MHz (space-to-earth) frequency bands under the Mobile Satellite Service (MSS) covering the essential requirements of article 3.2 of the Directive 2014/53/EU

This is the first publication
Article 3(2)
ETSI

EN 301 443 V2.1.1

Satellite Earth Stations and Systems (SES); Harmonised Standard for Very Small Aperture Terminal (VSAT); Transmit-only, transmit-and-receive, receive-only satellite earth stations operating in the 4 GHz and 6 GHz frequency bands covering the essential requirements of article 3.2 of the Directive 2014/53/EU

This is the first publication
Article 3(2)
ETSI

EN 301 447 V2.1.1

Satellite Earth Stations and Systems (SES); Harmonised Standard for satellite Earth Stations on board Vessels (ESVs) operating in the 4/6 GHz frequency bands allocated to the Fixed Satellite Service (FSS) covering the essential requirements of article 3.2 of the Directive 2014/53/EU

This is the first publication
Article 3(2)
ETSI

EN 301 502 V12.5.2

Global System for Mobile communications (GSM); Base Station (BS) equipment; Harmonised Standard covering the essential requirements of article 3.2 of Directive 2014/53/EU

This is the first publication
Article 3(2)
ETSI

EN 301 511 V9.0.2

Global System for Mobile communications (GSM); Harmonized EN for mobile stations in the GSM 900 and GSM 1800 bands covering essential requirements under article 3.2 of the R&TTE directive (1999/5/EC)

This is the first publication
Article 3(2)
ETSI

EN 301 721 V2.1.1

Satellite Earth Stations and Systems (SES); Harmonised Standard for Mobile Earth Stations (MES) providing Low Bit Rate Data Communications (LBRDC) using Low Earth Orbiting (LEO) satellites operating below 1 GHz frequency band covering the essential requirements of article 3.2 of the Directive 2014/53/EU

This is the first publication
Article 3(2)
ETSI

EN 301 908-2 V11.1.1

IMT cellular networks; Harmonised Standard covering the essential requirements of article 3.2 of the Directive 2014/53/EU; Part 2: CDMA Direct Spread (UTRA FDD) User Equipment (UE)

This is the first publication
Article 3(2)
ETSI

EN 301 929 V2.1.1

VHF transmitters and receivers as Coast Stations for GMDSS and other applications in the maritime mobile service; Harmonised Standard covering the essential requirements of article 3.2 of Directive 2014/53/EU

This is the first publication
Article 3(2)
ETSI

EN 302 018-2 V1.1.1

Electromagnetic compatibility and Radio spectrum Matters (ERM); Transmitting equipment for the Frequency Modulated (FM) sound broadcasting service; Part 2: Harmonized EN under article 3.2 of the R&TTE Directive

This is the first publication
Article 3(2)
ETSI

EN 302 065-4 V1.1.1

Short Range Devices (SRD) using Ultra Wide Band technology (UWB); Harmonised Standard covering the essential requirements of article 3.2 of the Directive 2014/53/EU; Part 4: Material Sensing devices using UWB technology below 10,6  GHz

This is the first publication
Article 3(2)
ETSI

EN 302 077-2 V1.1.1

Electromagnetic compatibility and Radio spectrum Matters (ERM); Transmitting equipment for the Terrestrial — Digital Audio Broadcasting (T-DAB) service; Part 2: Harmonized EN under article 3.2 of the R&TTE Directive

This is the first publication
Article 3(2)
ETSI

EN 302 186 V2.1.1

Satellite Earth Stations and Systems (SES); Harmonised Standard for satellite mobile Aircraft Earth Stations (AESs) operating in the 11/12/14 GHz frequency bands covering the essential requirements of article 3.2 of the Directive 2014/53/EU

This is the first publication
Article 3(2)
ETSI

EN 302 208 V3.1.1

Radio Frequency Identification Equipment operating in the band 865 MHz to 868 MHz with power levels up to 2 W and in the band 915 MHz to 921 MHz with power levels up to 4 W; Harmonised Standard covering the essential requirements of article 3.2 of the Directive 2014/53/EU

This is the first publication
Article 3(2)
ETSI

EN 302 217-2-2 V2.2.1

Fixed Radio Systems; Characteristics and requirements for point-to-point equipment and antennas; Part 2-2: Digital systems operating in frequency bands where frequency coordination is applied; Harmonized EN covering the essential requirements of article 3.2 of the R&TTE Directive

This is the first publication
Article 3(2)
ETSI

EN 302 245-2 V1.1.1

Electromagnetic compatibility and Radio spectrum Matters (ERM); Transmitting equipment for the Digital Radio Mondiale (DRM) broadcasting service Part 2: Harmonized EN under article 3.2 of the R&TTE Directive

This is the first publication
Article 3(2)
ETSI

EN 302 296-2 V1.2.1

Electromagnetic compatibility and Radio spectrum Matters (ERM); Transmitting equipment for the digital television broadcast service, Terrestrial (DVB-T); Part 2: Harmonized EN covering the essential requirements of article 3.2 of the R&TTE Directive

This is the first publication
Article 3(2)
ETSI

EN 302 326-2 V1.2.2

Fixed Radio Systems; Multipoint Equipment and Antennas; Part 2: Harmonized EN covering the essential requirements of article 3.2 of the R&TTE Directive for Digital Multipoint Radio Equipment

This is the first publication
Article 3(2)
ETSI

EN 302 340 V2.1.1

Satellite Earth Stations and Systems (SES); Harmonised Standard for satellite Earth Stations on board Vessels (ESVs) operating in the 11/12/14 GHz frequency bands allocated to the Fixed Satellite Service (FSS) covering the essential requirements of article 3.2 of the Directive 2014/53/EU

This is the first publication
Article 3(2)
ETSI

EN 302 448 V2.1.1

Satellite Earth Stations and Systems (SES); Harmonised Standard for tracking Earth Stations on Trains (ESTs) operating in the 14/12 GHz frequency bands covering the essential requirements of article 3.2 of the Directive 2014/53/EU

This is the first publication
Article 3(2)
ETSI

EN 302 561 V2.1.1

Land Mobile Service; Radio equipment using constant or non-constant envelope modulation operating in a channel bandwidth of 25 kHz, 50 kHz, 100 kHz or 150 kHz; Harmonised Standard covering the essential requirements of article 3.2 of the Directive 2014/53/EU

This is the first publication
Article 3(2)
ETSI

EN 302 574-1 V2.1.2

Satellite Earth Stations and Systems (SES); Harmonised Standard for Mobile Earth Stations (MES) operating in the 1 980  MHz to 2 010  MHz (earth-to-space) and 2 170  MHz to 2 200  MHz (space-to-earth) frequency bands covering the essential requirements of article 3.2 of the Directive 2014/53/EU; Part 1: Complementary Ground Component (CGC) for wideband systems

This is the first publication
Article 3(2)
ETSI

EN 302 574-2 V2.1.2

Satellite Earth Stations and Systems (SES); Harmonised Standard for Mobile Earth Stations (MES) operating in the 1 980  MHz to 2 010  MHz (earth-to-space) and 2 170  MHz to 2 200  MHz (space-to-earth) frequency bands covering the essential requirements of article 3.2 of the Directive 2014/53/EU; Part 2: User Equipment (UE) for wideband systems

This is the first publication
Article 3(2)
ETSI

EN 302 574-3 V2.1.1

Satellite Earth Stations and Systems (SES); Harmonised Standard for Mobile Earth Stations (MES) operating in the 1 980  MHz to 2 010  MHz (earth-to-space) and 2 170  MHz to 2 200  MHz (space-to-earth) frequency bands covering the essential requirements of article 3.2 of the Directive 2014/53/EU; Part 3: User Equipment (UE) for narrowband systems

This is the first publication
Article 3(2)
ETSI

EN 302 885 V2.2.2

Portable Very High Frequency (VHF) radiotelephone equipment for the maritime mobile service operating in the VHF bands with integrated handheld class H DSC; Harmonised Standard covering the essential requirements of articles 3.2 and 3.3(g) of Directive 2014/53/EU

This is the first publication

EN 302 885 V2.1.1

Note 2.1

31.12.2018
Article 3(2); Article 3(3)(g)
ETSI

EN 302 977 V2.1.1

Satellite Earth Stations and Systems (SES); Harmonised Standard for Vehicle-Mounted Earth Stations (VMES) operating in the 14/12 GHz frequency bands covering the essential requirements of article 3.2 of the Directive 2014/53/EU

This is the first publication
Article 3(2)
ETSI

EN 303 406 V1.1.1

Short Range Devices (SRD); Social Alarms Equipment operating in the frequency range 25 MHz to 1 000  MHz; Harmonised Standard covering the essential requirements of article 3.2 of Directive 2014/53/EU

This is the first publication
Article 3(2)