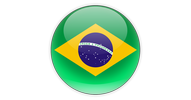 Anatel have announced that homologation codes that are pre-issued before the completion of the homologation process will have an expiry date.
Homologation codes issued in the new SCH system will expire after 120 days, if the process is not completed. Manufacturers of products that are expected to take a long time (long test campaigns) are expected to take account of the expiry time, i.e. delay the application process for homologation code until testing can be completed in time.
Homologation codes issues by the old system (SGCH) are valid until March 31, 2017. In exceptional cases this might be extended until April 30, 2017.