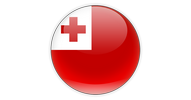 The Department of Communication in Tonga has published new type approval guidelines. The following types of equipment require Type Approval in Tonga:
a) Radio/Wireless and Broadband – Includes radio transmitters and equipment used for cellular mobile communication, including equipment used for WLAN, Wi-Fi, WiMax, CDMA, GPRS, EDGE, GSM, 3G/4G, USB/PCMCIA Modems, ADSL/HDSL and UMTS equipment
b) Fixed – Includes equipment used for fixed satellite services, fixed microwave links, satellite earth stations, telecommunications switching equipment, and radio transmitters.
c) Terminal Equipment – Includes CDMA desktop phones, GSM Gateways, Telex equipment, ISDN terminal equipment, satellite phones, telephones, cell phones, and other such terminal equipment.
However, the following are considered exempt from the Type Approval requirement:
a) Laptops or personal computers, tablets, and car radios with short range radio technology such as Wi-Fi and Bluetooth.
b) Digital displays or LCD screens for Digital cameras, Printers, car Audios.
c) Receiver-only radio equipment intended to be used solely for the reception of sound (radio) and terrestrial TV broadcasting services, including satellite dishes and aerials.
d) Short range (50 meters) infrared remote control equipment, including TV remote controls, toys, car door openers, garage door openers, etc…
e) Terminal equipment used by licensed radio amateurs for personal use.