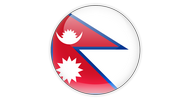 NTA in Nepal has updated its process document for Type Approval to "Type Approval Working Procedure for Customer Premises Radio Telecommunication Equipment-2016 (TAP-04)". The significant changes incorporated in this amendment are:
Renewal of permanent periodic certificate must be 30 days before expiry of existing certificate (was 3 months). Late applications are still subject to late fees as before.

For mobile handsets:

Maximum EIRP: Maximum EIRP: 33+/-2 dBm (changed from 33dBm or 2W)

Minimum Charging Capacity of Battery (changed from a single 850mAh limit):

600 mAh (for Bar Phone i.e. Normal Keypad phone)
1000 mAh (for Smart Phone)

Nominal Voltage: 3.7 V and Maximum Charge Voltage: 4.2 V parameters for the battery have been deleted.