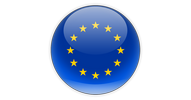 The harmonized standards list for the RED has been updated in the Official Journal of the EU. The latest list can be found at: http://eur-lex.europa.eu/legal-content/EN/TXT/?qid=1470981686908&uri=CELEX:52016XC0812(03)
The new standards are clearly indicated in the "First publication OJ" column of the document.
Of the two new documents EN 303 203 V2.1.1 [Short Range Devices (SRD); Medical Body Area Network Systems (MBANSs) operating in the 2 483,5 MHz to 2 500 MHz range; Harmonised Standard covering the essential requirements of article 3.2 of the Directive 2014/53/EU] is now listed.